Cloverdale Fire District Headquarters Station, Cloverdale, CA
Architect: Archilogix
Photography: Kevin Schultz, Shue Photography
Why Masonry is the Resilient Choice
Nonflammable, shock absorbing, impervious to wind, mold, and other environmental concerns
---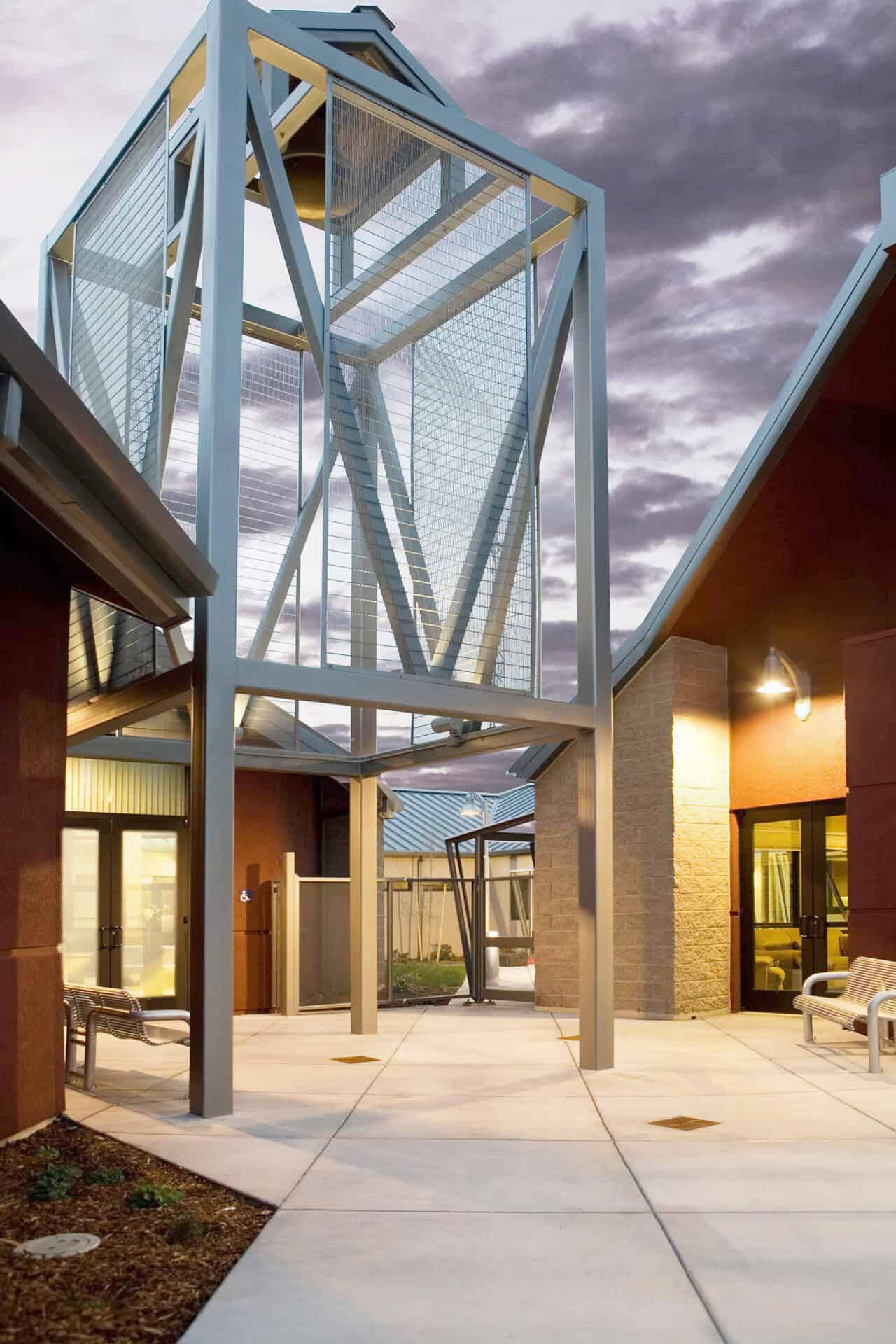 A building's resilience is its ability to withstand and rebound from disasters such as earthquakes, hurricanes, floods, and fires, and building with masonry offers a unique combination of strength and elegance. Masonry is a time-tested building material that can provide homes, businesses, and commercial structures with an enduring sense of security and style.
Masonry's resilience is due to the material's ability to stand strong in the face of weather conditions and seismic events. It has been used for centuries in homes, churches, and public buildings throughout the world, and its durability continues to impress architects, engineers, builders, and homeowners.
Fire
Masonry walls can provide support and protection when other materials fail. Masonry is made up of sturdy, heat-absorbing bricks or stones, meaning it won't burn. Concrete masonry is fire-resistant because it is not flammable like wood or other organic materials. The natural chemistry of concrete makes it nonflammable, as the components of concrete are chemically inert, rendering them nearly impervious to burning.
Wind
In high wind areas, plains and valleys, masonry walls, stand up well to high wind forces. High winds have the potential to destroy buildings with flying debris, but according to tests conducted by the Portland Cement Association, of all materials tested, only the concrete design stopped the debris from penetration.
Earthquakes
When building in California and Nevada, you want a material that won't crack and crumble when seismic energy reaches the building. When used along with reinforced concrete, it helps to keep the walls and floors connected and less likely to fail under stress. Reinforced concrete constructions have the benefit of continuity, meaning that in the event of a single component failing, the load is diverted to other components to keep the structure standing. Reinforcing rods solidify the ribs, slab and exterior of concrete, resulting in a concrete "raft" that is capable of shifting atop hardfill during an earthquake.
Base isolation technology can be implemented in medium-rise masonry or reinforced concrete structures, allowing them to withstand earthquakes and keep people and the structures safe from serious damage. Base isolators help maintain the structure's steady state, preventing it from oscillating with the ground motion during an earthquake, while seismic dampers absorb energy when the structure does move.
Mold and Insects
Masonry is well-known for its unique ability to effectively resist the growth of mold and mildew, as well as the infestations of insects, especially those found in damp areas. The material creates a dense and solid structure that will not encourage the growth of mold or provide shelter to insects. Concrete masonry offers no food source to pests and termites, significantly decreasing the odds of your home being infested. Unlike wood, bugs can't eat concrete block, preventing pests from harming your structure.
Flood
Concrete and masonry are resilient to flooding, as they absorb very little water and remain structurally stable, preventing warping or twisting and preventing rot. Utilizing these materials in dwellings threatened by flooding can be a great adaptation to climate change and increase the life span of homes. Even in the event of immersion in water, concrete doesn't take on a lot of liquid over a long period, and there isn't much damage done. In areas that have experienced flooding, concrete buildings tend to be salvageable. Masonry infill helps absorb energy from impacts to reduce local damage. Veneers constructed with masonry and panel systems can usually be repaired easily.
The latest waterproofing, damp-proofing, and drainage systems applied to concrete masonry ensure that your building's contents and occupants remain protected from water penetration.
Cloverdale Fire District Headquarters Station, Cloverdale, CA
Architect: Archilogix
Photography: Kevin Schultz, Shue Photography